Delivering consistency, technology and innovation
around the world.
Technimark has strategically located facilities in North America, Mexico, Europe, and Asia to serve our multinational customers.
We deliver consistency and leading technology at every Technimark location. So, no matter which Technimark location you work with, you'll know to expect the latest technologies and the highest standards for manufacturing, quality and service. This is our commitment. We call our philosophy 1TECHNIMARK.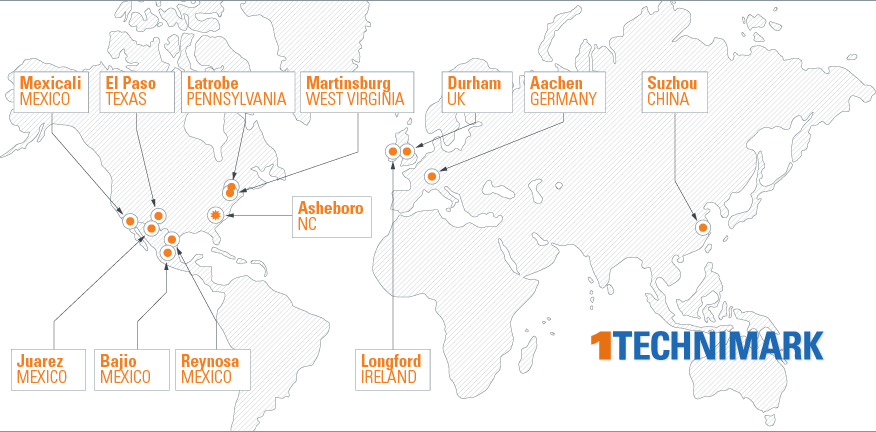 1TECHNIMARK is about helping our clients win. From simultaneous global launches to seamlessly moving processes, equipment and technologies around the globe, our philosophy of 1TECHNIMARK institutes strategies that enable your success. Instilling a spirit of teamwork that knows no borders and by maintaining our commitment to innovation and excellence, everyone at Technimark remains focused on delivering more than anyone thought possible.
---